Newest Features In Carbly VIN Scanner 2.6
Add Deducts and Vehicle Notes!
Following quickly behind the release of 2.5, the latest version of Carbly VIN Scanner has more new features to enhance the tool. The current version can be downloaded in the App Store or Google Play Store if you haven't already updated.
There really isn't a great secret to accurately determining the value of a vehicle; it simply requires careful consideration of the market data returned by guidebooks and reports. Of course, you do want to make sure that the data you are getting back is relevant, so classifying a vehicle down to its specific options is always wise.
Add / deducts (or vehicle options) are now fully supported in Carbly. Just click the link on the appraisal card to open the list of adds and deducts to make sure that you get the most precise value possible when you are buying, selling or arranging financing with a lender.
Once you've correctly updated the options you can see them displayed on the card and the values shown will also change to reflect the most accurate valuation for that particular spec.
Those of you with a keen eye will also notice that the NADA card now includes auction values for rough, average and clean. Where applicable, these values update with the adds and deducts aswell.
A car dealer will appraise countless vehicles during the course of their day and it can be extremely difficult to remember them all. Recon details for upcoming auction vehicles or a trade number that you offered a customer last week are easily forgotten. Carbly now supports notes for individual vehicles so that you'll always be able to recall the specifics of each vehicle and any offers that you made.
Users will quickly notice the yellow note icon at the top of the appraisal page. Upon having created a note this will be displayed and can also be clicked to read the note or add another.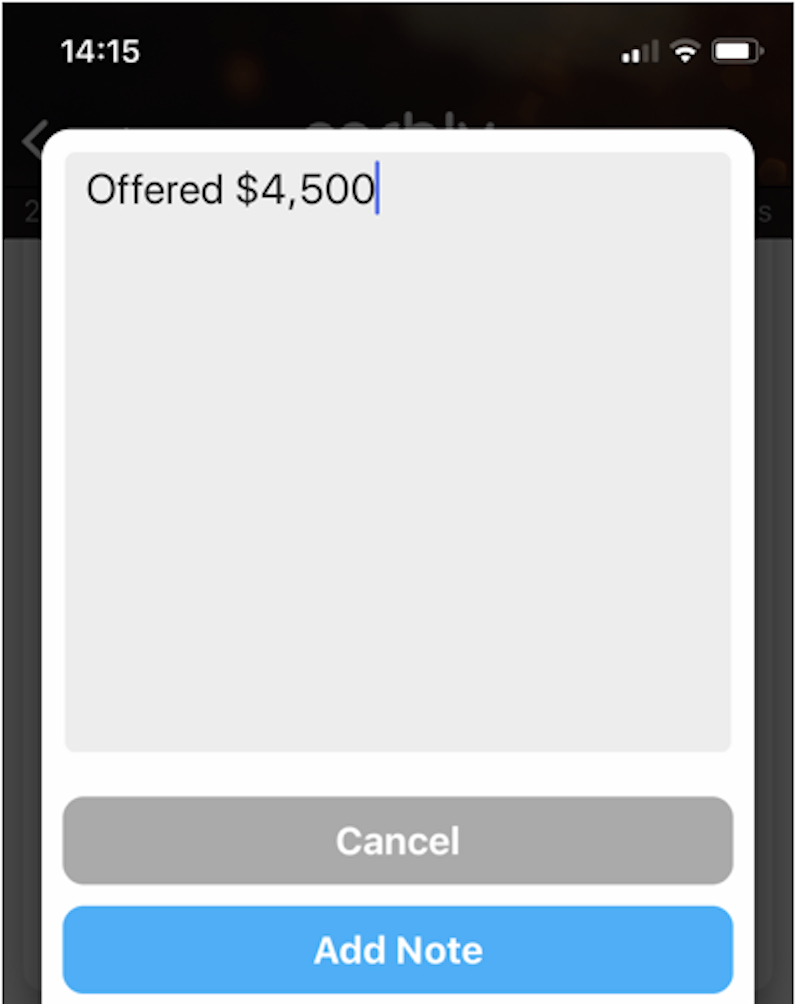 Simply say whatever you need to about the vehicle and hit Add Note to save.
You can also create new notes or view existing ones by scrolling to the bottom of an appraisal.
Let us know what you think of the updates and what other features you might like to see included in the next release.